With more than two-thousand different laboratory freezer racks in our catalog, at least ninety percent of the time we've got an off-the-shelf solution ready to go for you.
But not to worry you ten-percenters, our design team is ready to assist in bringing to life almost any freezer rack need you can dream up.
While the process of producing a custom laboratory freezer rack is time consuming, the steps themselves are rather straightforward and simple.
As an example, lets take a recent custom freezer rack job we did for a growing biotech company in Massachusetts.
This customer purchased five new ultra-low temperature freezers and needed a freezer rack that could accommodate a very specialized bucket they use for storing their raw materials.
The customer provided us with the dimensions of their bucket so we could do a quick cross-check with our catalog. It did not take long to realize the buckets were a bit too large for any of the ready-to-go laboratory freezer racks.
Once it was clear a custom freezer rack solution was needed, the following steps were taken:
1. We asked to customer to give us the make and model of the ultra-low freezers they had purchased so we could compute the maximum available storage space based on published specs.
Critical to getting this right is knowing if the freezer shelves are fixed or movable, and the location of the freezer(s). A laboratory freezer whose door cannot be fully opened creates a challenge maximizing capacity since freezer racks most close to the hinge are often inaccessible.
2. We asked the customer to provide us with the technical drawings for their container and to ship a few sample containers to our state-side manufacturing partner for measurements and evaluation.
3. Our manufacturing partner drew up a technical draft of the custom freezer rack which allowed the customer to then plan how many racks they would want to best utilize their freezer space.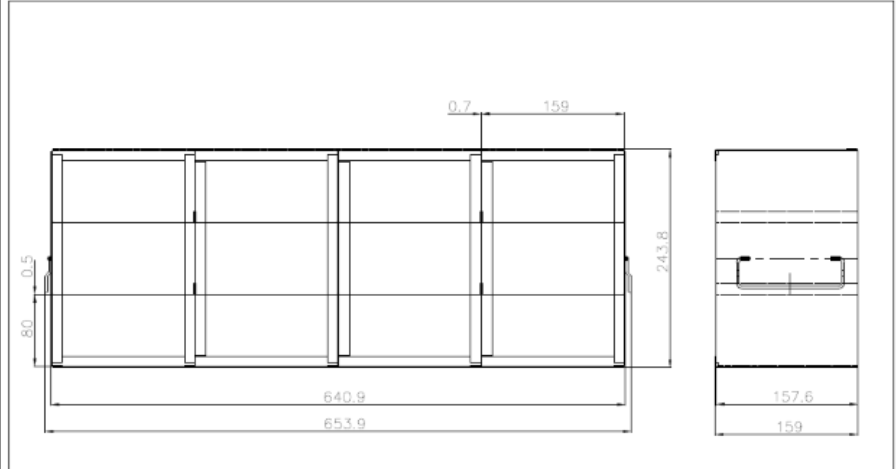 4. Once the customer had returned a signed copy of the technical draft, our manufacturer produced an initial demo rack which was shipped to the customer.
5. The customer confirmed the design team had accurately translated the measurements and produced a freezer rack that fit their container and their freezer.
With everyone on board, mass production began and six or seven weeks later the customer received all one hundred and twenty of their custom freezer racks.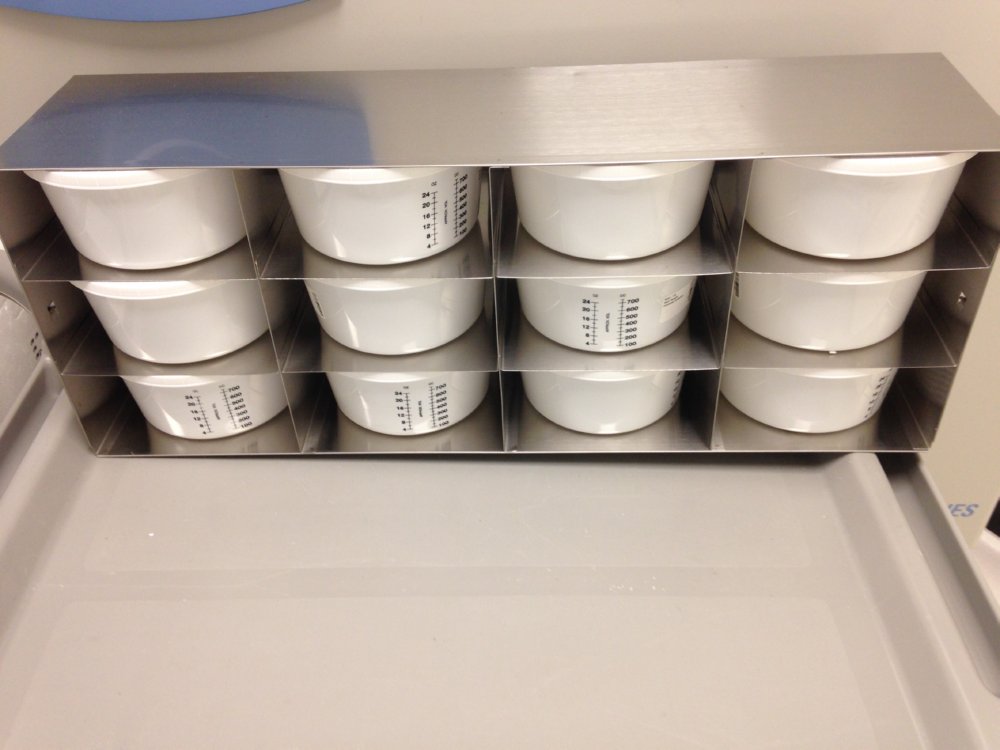 Here is how the customer described the process and their reaction to the final product (Trustpilot review left on February 6th)
"We needed a custom storage solution for a non-standard sample type stored in our ULT freezers, Stellar helped to draw up the blueprints for the racks, providing both a competitive quote and production window as well as providing quick and effective responses throughout the creation process. The items themselves matched the schematic perfectly, were extremely well built and reinforced in some areas beyond what we were expecting."
Bring us your challenging freezer storage needs and let the Stellar Scientific team provide you with a custom solution.