Products here may also be found listed under the Deep Well Plate sub-category within the Non-Tissue Culture Treated Multi-Well grouping.
If you currently use a Beckman®, Tecan®, and Hamilton® liquid handling robot and are looking for a high-quality deep-well plate for your next gen sequencing, Stellar Scientific's deep-well plates offer a level of crystal clarity you won't find from the costlier name brand plates.
Take a look at this side by side comparison of our Stellar Scientific deep well plates (L) to the leading competitors brand (R) and see for yourself the difference: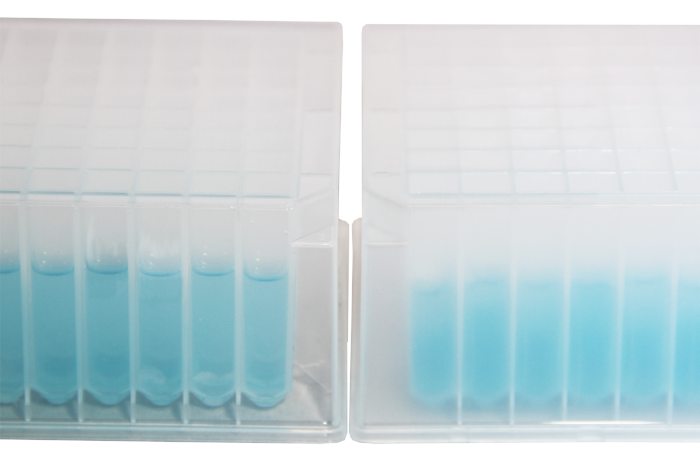 We also offer cluster tubes, sold either separately or pre-racked, which are ideal for storage, dilution, mixing, harvesting, culture assays, and screening.
*All manufacturers mentioned here are trademarks of their respective companies and are used for reference purposes only. Stellar Scientific expressly disclaims any affiliation with them.
Compare